FLAMBARDS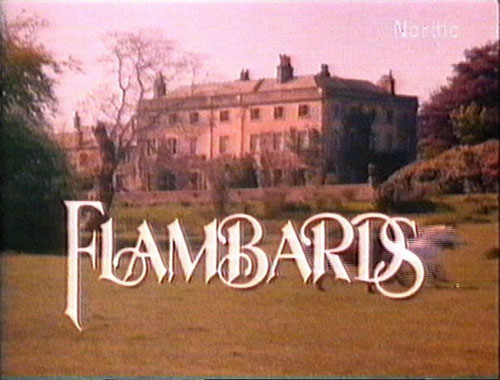 This wonderful series was made by Yorkshire TV 1978 and aired here in Sweden 1984 and 1990. It's based on three books by author K.M. Peyton, "Flambards", "Edge of the Cloud" and "Flambards in summer". Later she wrote a sequel, "Flambards divided" since she wasn't really content with the first ending. The story begins in 1909 and takes place in the beautiful english countryside.

The brilliant music is written by David Fanshawe and lyrics sung by John O'Neale.
Flying machines: David Boddington
Executive producer: David Cunliffe. Producer: Leonard Lewis
EPISODE GUIDE
This guide contain major 'spoilers'!
If you don't want to know the plot, don't click on the episode links!
Part 1 Christina
Part 2 The Blooding
Part 3 Entry to a new world
Part 4 Lady Bountiful
Part 5 Point to point
Part 6 The cold light of day
Part 7 Edge of the cloud
Part 8 Flying high
Part 9 Sing no sad songs
Part 10 New blood
Part 11 Prisoners of war
Part 12 What are servants for?
Part 13 Inheritance

Questions and suggestions are most welcome so write to me!
Page created 2001-05-14